31st Sunday in Ordinary Time : Pray with us on All Saints and for All Souls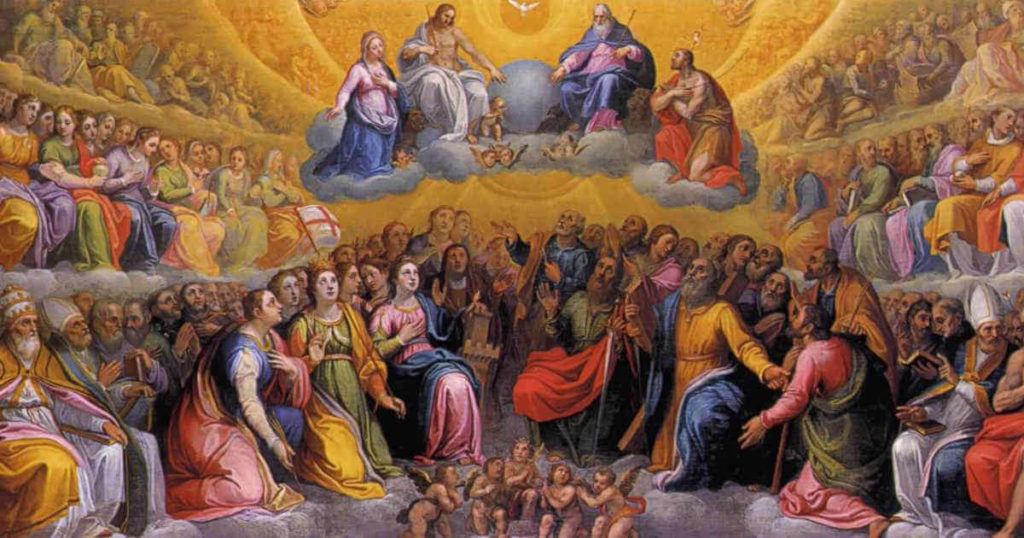 31st Sunday in Ordinary Time

News from St. Pat's
Ministry Updates & Upcoming Events

All Souls Day Envelopes
available at the back of the church and in the parish office
Offer a Mass for your deceased loved ones in the month dedicated to praying for our faithfully departed. Donations can be placed in the envelope and you can write the names of your deceased loved ones on the envelope.
Envelopes can be returned to the parish office or placed in the black donation box at the back of the church.
All Saints' Day Mass @ St. Patrick's
6:30pm in the Church
Join us for Holy Mass as we pray for our loved ones, ask for the saints' intercession and honour the triumphant Church in Heaven. Our PREP kids will be in attendance and have been asked to dress up as their favourite Saint, you are welcome to do the same.
Blessing of Graves
Saturday, November 5 at 10:30am
Father Matthew will be at Maple Ridge Cemetery on Saturday, November 5 at 10:30 am to bless the graves of our departed loved ones.
If you'd like to join him in prayer, find him near the entrance, to pray a rosary together. Please bring individual flowers to place at the graves of your loved ones and parishioners.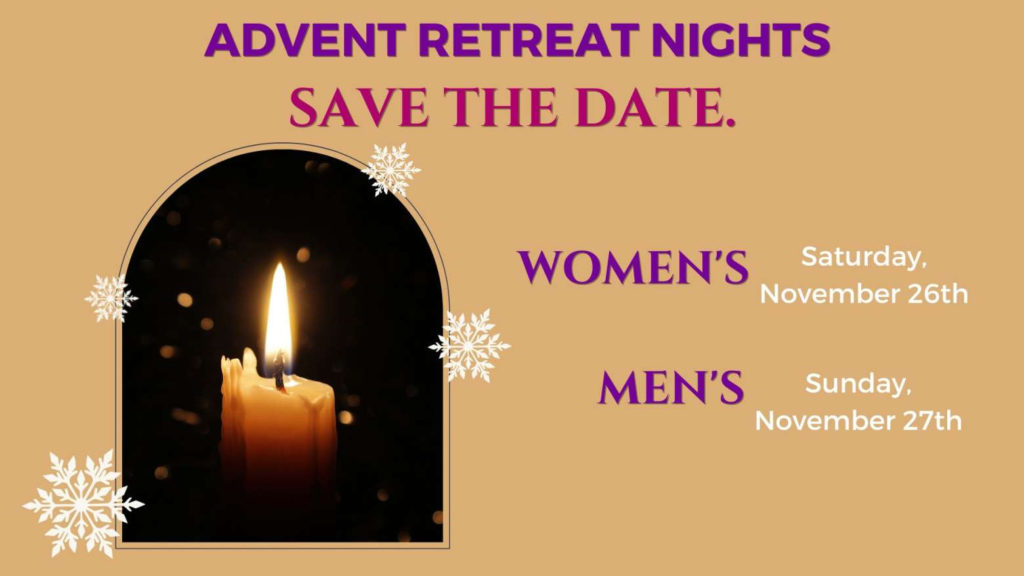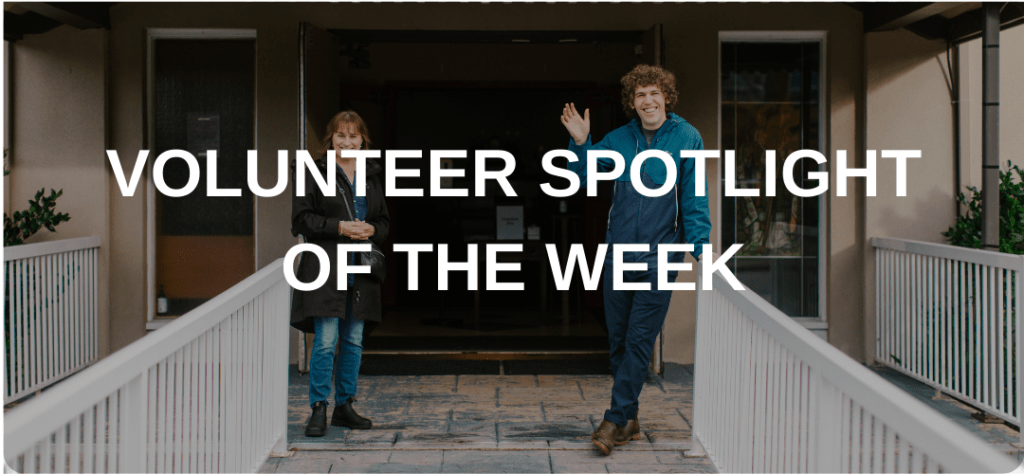 Thank You…
… to Debbie Wheeler for diligently cleaning our Holy Grounds and office spaces.
… to Paula for the delicious cookies.
… to Alex Orsi for launching the 1st teen girls youth night. Over 18 girls signed up to attend!
… to Lorraine Holt, Margaret Jakus, Monika Tor and Sunghee Hwang's faith study group for cooking a delicious spaghetti dinner for Alpha week 6!
Sacred Art Christmas Cards are back!
Beautiful Religious Christmas cards for sale, in packs of 10 with envelopes, in the Parish Office.
$15/pack or $2/single card
The back of each card indicates: By sending this card you are furthering efforts towards restoring the sanctity of all human life.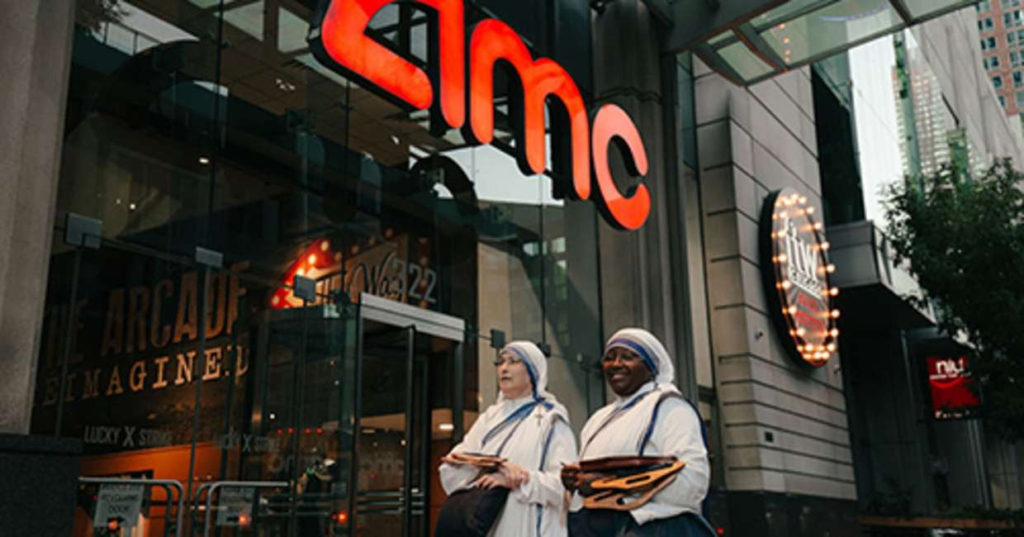 Mother Teresa: No Greater Love Premiere Event
November 2nd & 3rd in select theatres
The newest documentary film from the Knights of Columbus will be premiered in British Columbia theatres on Nov. 2 and 3 in Surrey, Nanaimo, Kelowna, Penticton and New Westminster. The film premiered in the U.S. earlier this month and was a smashing box-office success. In fact, it earned more than $1.2 million in ticket sales and Supreme Knight Patrick Kelly announced that the Knights would allocate all of the revenue it receives from ticket sales to charitable purposes and efforts that advance the legacy of Mother Teresa.
https://beholdvancouver.org/events/mother-teresa-no-greater-love-premiere
KofC 61st Annual Charity Appeal
Buy tickets for the annual charity appeal for the Knights of Columbus (BC) Charity Foundation.
"Working Together to make our Communities better."
Thank you for your support!

Celebrate the Sacraments
Please pray for the repose of the souls of Paulette Bonneau & Elizabeth Wilkie.
– Funeral Prayers for Paulette Bonneau are on Tuesday, November 1, 2022 at 7:30 pm and her Funeral Mass will be on Wednesday, November 2, 2022 at 1:00 pm. –
– Funeral Mass for Elizabeth Wilkie on Thursday, November 3, 2022 at 1:00 pm. –
Many blessings to the Sante family on the Baptism of their sweet daughter, Keisha. Keisha Sante was Baptized in the name of the Father, Son and the Holy Spirit on October 22nd, 2022. Please pray for Keisha and her family as they grow in love of God together. (pictured below)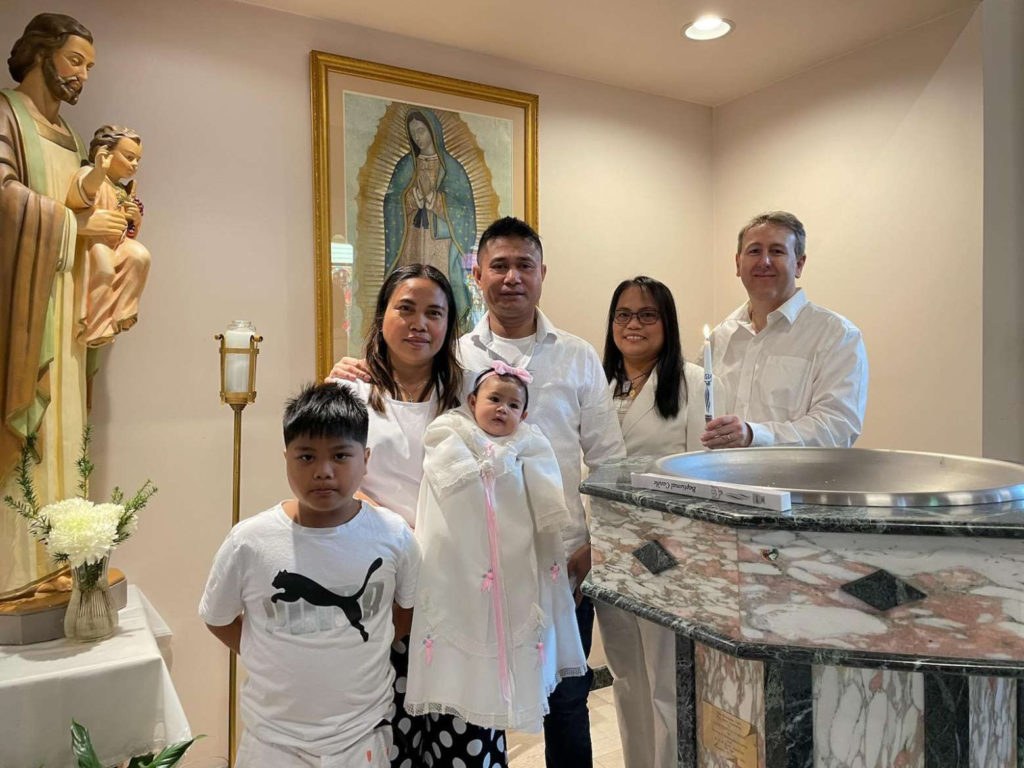 Bookstore Feature
Gather & Pray Interactive and Prayerful Poppers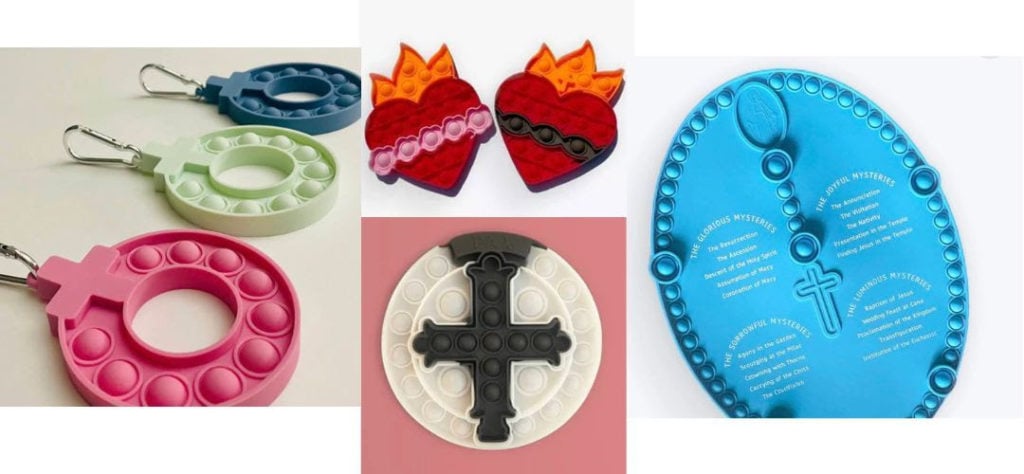 Check out these awesome little interactive & prayerful Pop Its from Gather & Pray. In stock in our Parish Bookstore while supplies last.
Price List for Gather & Pray items:
$7 each – Decade Rosary Pop It Keychain
$10 each – Glow in the Dark St.Benedict Pop It
$12 each – Sacred Heart & Immaculate Heart Pop Its 
$27 each –  Rosary (full 5 decades) Popper
Weekly Mass Intentions & Feast Days
In the Month of November we dedicate our Weekly Mass Intentions to All Souls.
We can pray for the souls of your faithfully departed, drop off their names in the provided All Souls envelopes that can be found in the parish office and in the vestibule of the church.
November 1 – All Saints Day
November 2 – All Souls Day
November 3 – Saint Martin de Porres
November 4 – Saint Charles Borromeo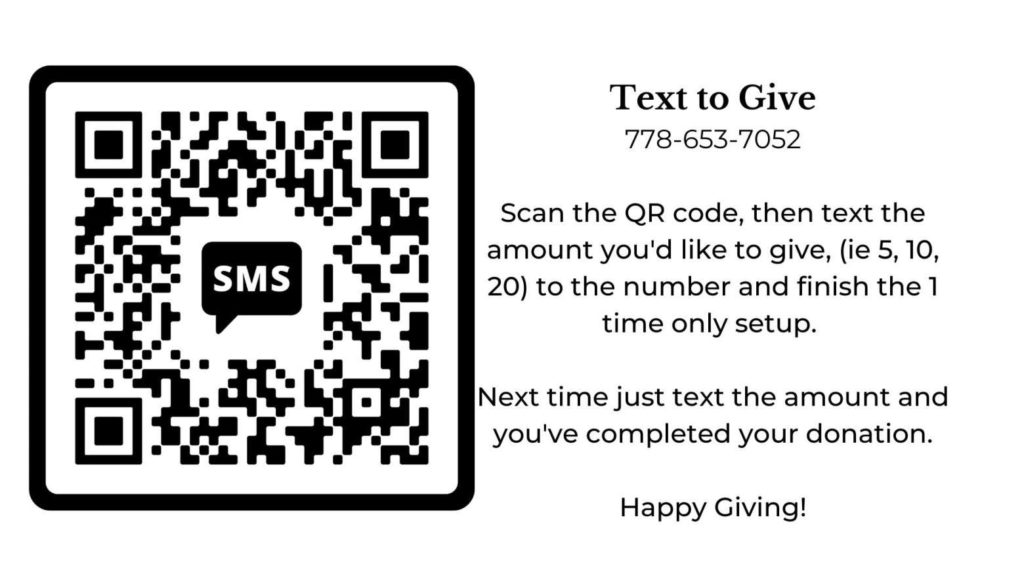 Please prayerfully consider financially supporting your parish.
Next 2nd Collection: 
November 6th for Peter's Pence
This national collection offers support to the Holy Father as a sign of sharing in the concern of the Pope for the many different needs of the Universal Church and for the relief of those most in need.