32nd Sunday in Ordinary Time: Coffee Social after Mass in Holy Grounds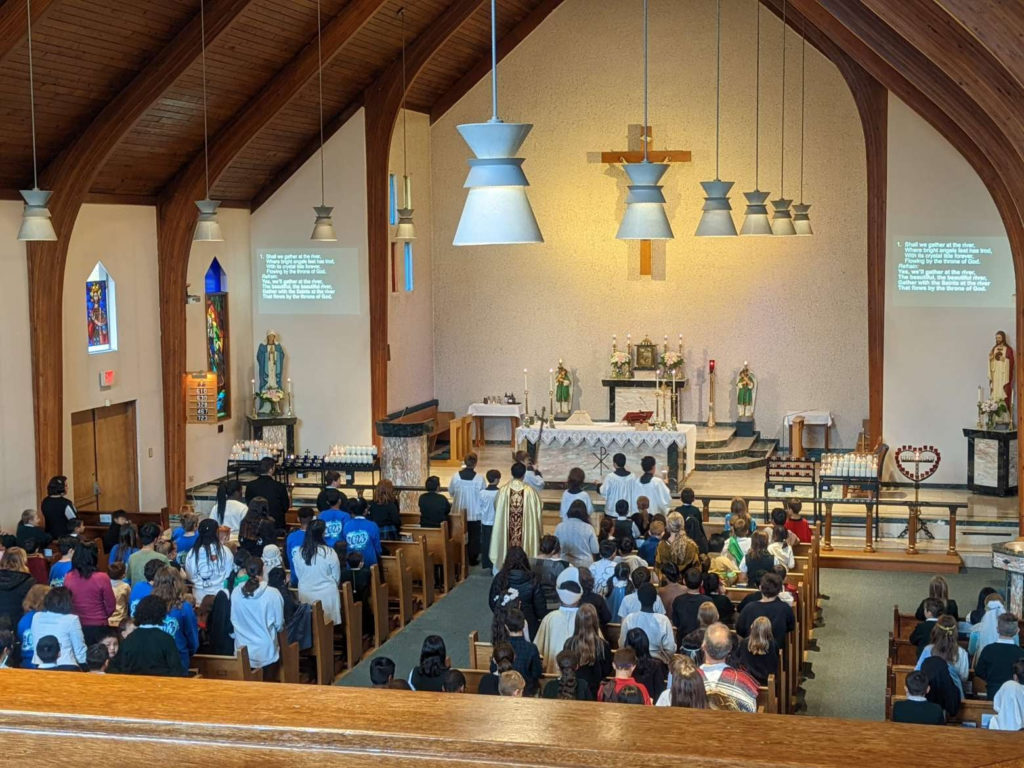 32nd Sunday in Ordinary Time

News from St. Pat's
Ministry Updates & Upcoming Events
Blessing of Graves
Saturday, November 5 at 10:30am
Father Matthew will be at Maple Ridge Cemetery on Saturday, November 5 at 10:30 am to bless the graves of our departed loved ones.
If you'd like to join him in prayer, find him near the entrance, to pray a rosary together. Please bring individual flowers to place at the graves of your loved ones and parishioners.
Join us this Sunday Morning for Coffee & Treats after the 9am & 11:15am Masses
Advent Retreat Nights
Registration is open.
Men & Women are invited to a special night of fellowship and recollection as we begin the season of Advent, of preparing our hearts for the coming of Christ at Christmas.
Cost is $25 per person.
This helps to cover the cost of the event and make it extra special for you.
Sacred Art Christmas Cards are back!
Beautiful Religious Christmas cards for sale, in packs of 10 with envelopes, in the Parish Office.
$15/pack or $2/single card
The back of each card indicates: By sending this card you are furthering efforts towards restoring the sanctity of all human life.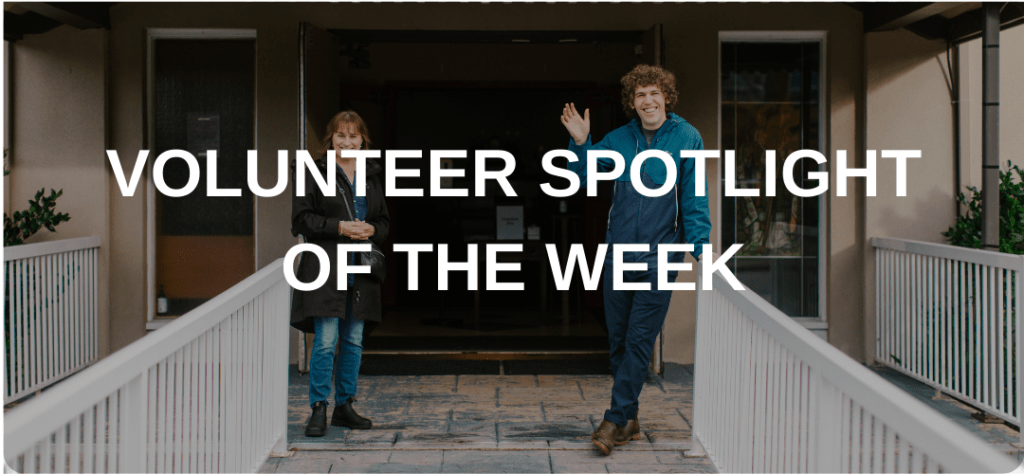 Thank you…
… to Paula for the delicious cookies.
… to Cynthia Henson, St.Pats Alpha Alumni, for cooking dinner for Alpha Week 7 and to Wyn for the tasty zucchini bread.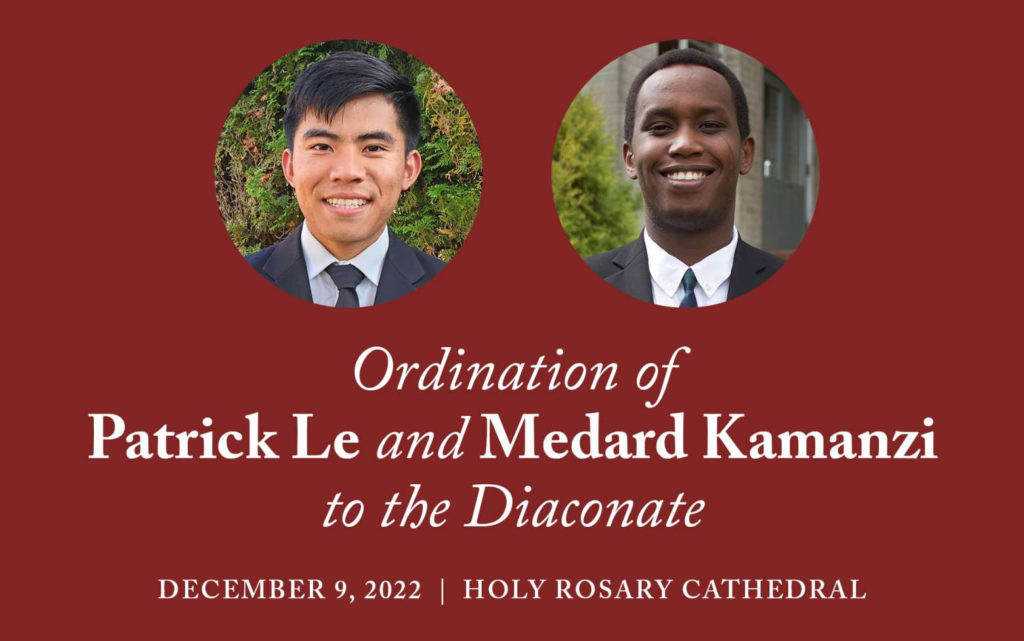 Patrick Le's getting ordained!
December 9th, 2022
at 7 PM – 9 PM at Holy Rosary Cathedral
It is with great excitement that we announce the Diaconate Ordination of Patrick Le, longtime parishioner and friend to many here at St.Patrick's Parish.
Come and join us and many others in this joyous celebration as we witness Patrick and his classmate Medard's commitment to Jesus. This is a wonderful opportunity for all of the faithful to witness these young men further pursue their vocation to the priesthood.
St.Patrick's Parish is organising a 56 passenger bus to take us downtown to partake in this celebration. – more details about how to reserve a seat, coming soon.
Please continue to pray for Patrick and Medard as they prepare for their ordination. Through God's grace, may they imitate Christ, who made himself a servant for all.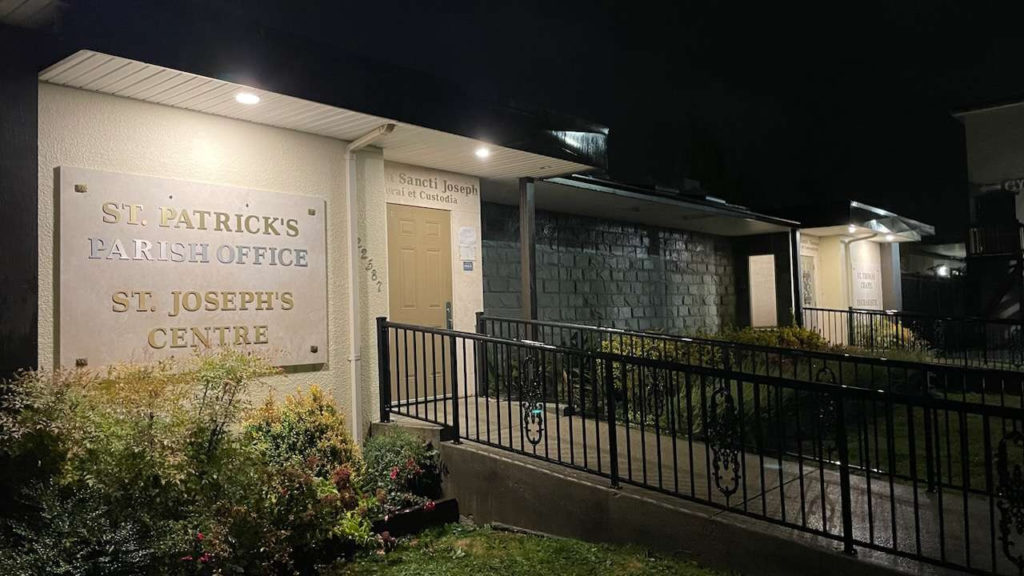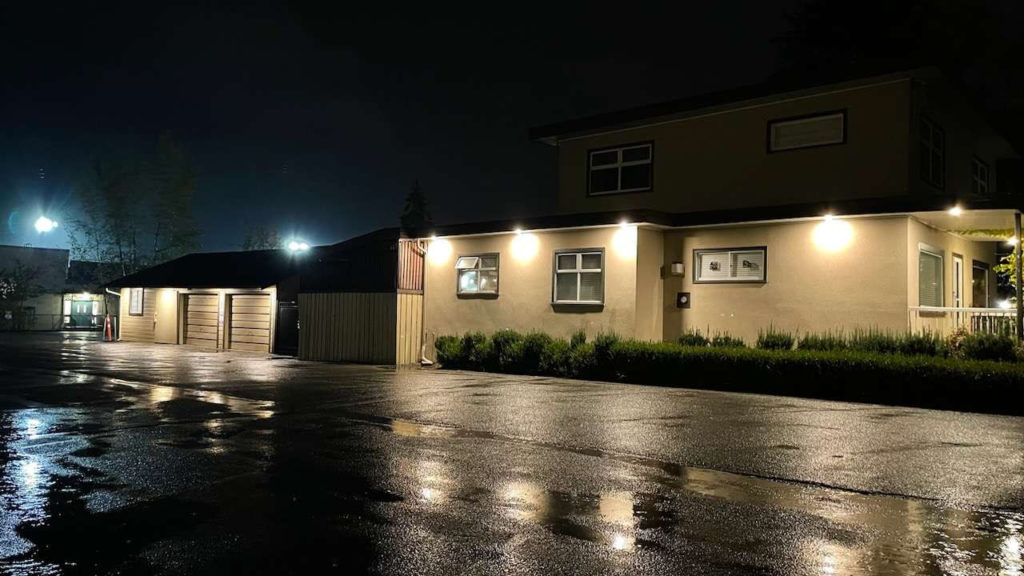 Maintenance & Updates In Progress
We would like to share with you that at the moment we are having extensive electrical and internet work done around the school and parish buildings.
KofC 61st Annual Charity Appeal
Buy tickets for the annual charity appeal for the Knights of Columbus (BC) Charity Foundation.
"Working Together to make our Communities better."
Thank you for your support!

Celebrate the Sacraments
Blessings to the Vergara family as they bask in the love and grace of the Sacraments received. Little Liam Paulo Vergara's journey in getting to know Jesus and His Church has begun. Liam was Baptised, Saturday October 29th, 2022.
Please join us in praying for the Vergara family.
Bookstore Feature
Chiara Corbella Petrillo: A Witness to Joy
Chiara Petrillo was seated in a wheel chair looking lovingly toward Jesus in the tabernacle. Her husband, Enrico, found the courage to ask her a question that he had been holding back. Thinking of Jesus's phrase, my yoke is sweet and my burden is light, he asked: "Is this yoke, this cross, really sweet, as Jesus said?"
A smile came across Chiara's face. She turned to her husband and said in a weak voice: "Yes, Enrico, it is very sweet."
At 28 years old, Chiara passed away, her body ravaged by cancer. The emotional, physical, and spiritual trials of this young Italian mother are not uncommon. It was her joyful and loving response to each that led one cardinal to call her a saint for our times.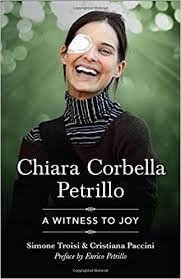 Purchase your copy at the Parish Bookstore for $25.
Weekly Mass Intentions & Feast Days
In the Month of November we dedicate our Weekly Mass Intentions to All Souls.
We can pray for the souls of your faithfully departed, drop off their names in the provided All Souls envelopes that can be found in the parish office and in the vestibule of the church.
November 9 – Dedication of the Laterna Basilica
November 10 – St. Leo the Great
November 11 – St. Martin of Tours
November 12 – St. Josaphat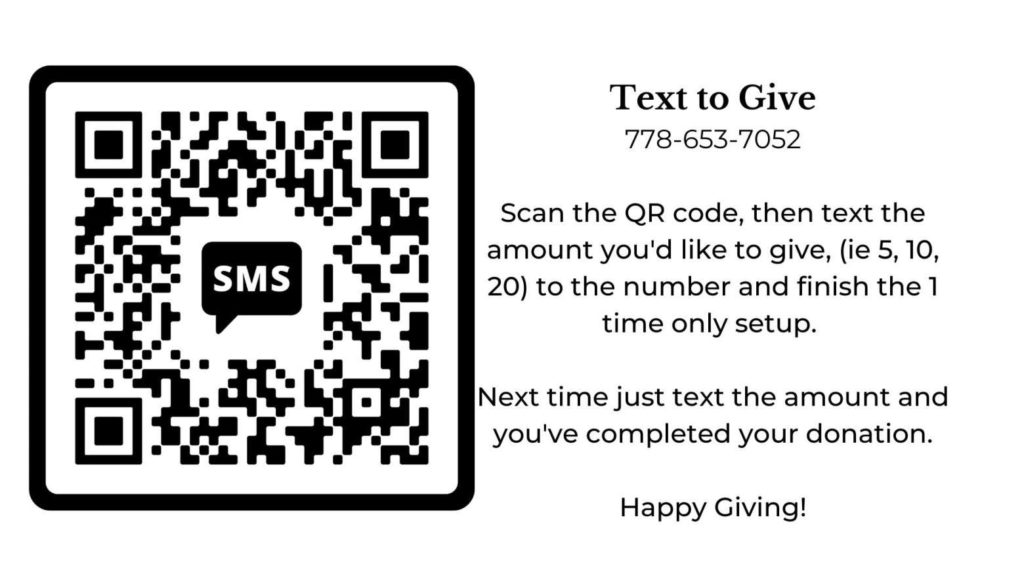 Please prayerfully consider financially supporting your parish.
Next 2nd Collection:
November 6th for Peter's Pence
This national collection offers support to the Holy Father as a sign of sharing in the concern of the Pope for the many different needs of the Universal Church and for the relief of those most in need.