33rd Sunday in Ordinary Time : Schedule change for Nov.14-18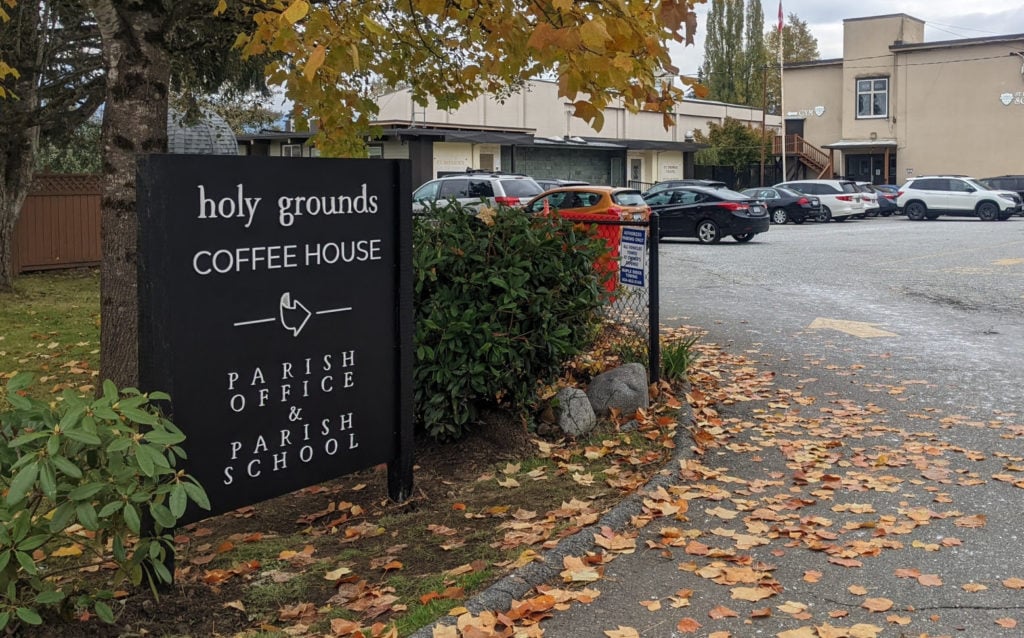 33rd Sunday in Ordinary Time

News from St. Pat's
Ministry Updates & Upcoming Events
Mass Schedule during the Priests Study Week on November 14 – 18, 2022:
Monday, Nov. 14 – regular schedule at 8:00 am
Tuesday, Nov. 15 – No Confession & Evening Mass here at St.Pats, Mass at St.Luke's at 6:30 pm (Fr. Jim Nisbet)
Wednesday, Nov. 16 – No Morning Mass here at St. Pats, Mass at St.Luke's at 8:00 am (Fr. Jim Nisbet)
Thursday, Nov. 17 – No Adoration/Benediction & Evening Mass here at St.Pats, Mass at St.Luke's at 8:00 am (Fr. Jim Nisbet)
Friday, Nov. 18 – No Morning Mass at 9:00 am at St.Pats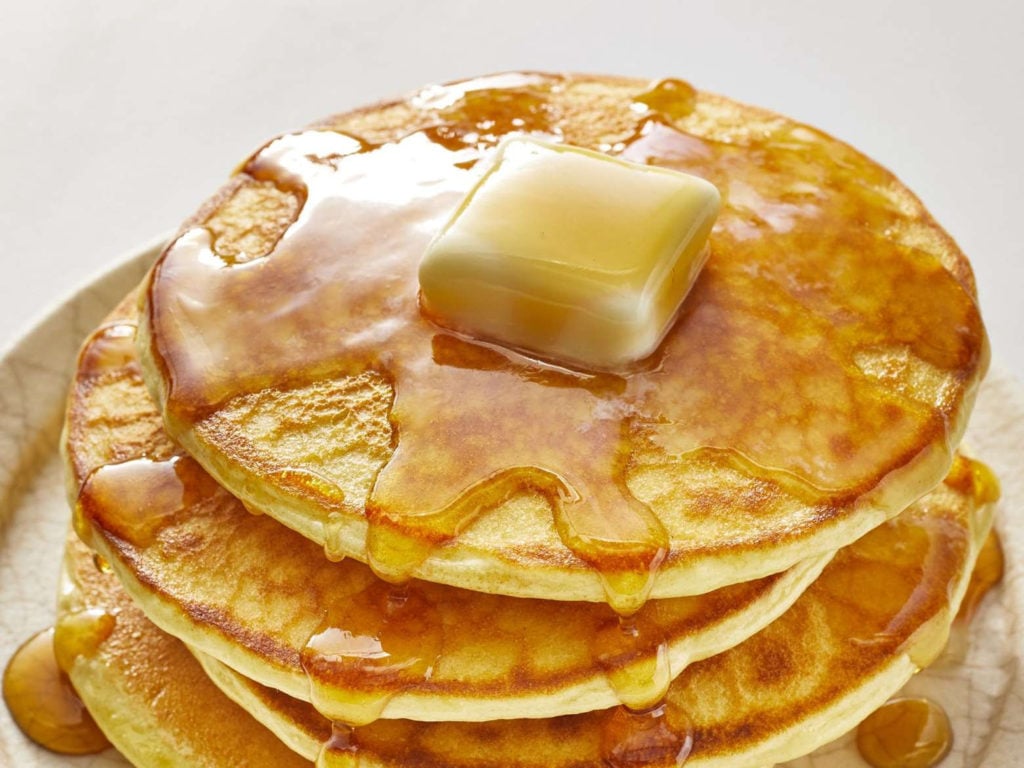 Pancake Breakfast November 13th
after 9am & 11:15am Masses
This Sunday, you are invited to come and enjoy a delicious meal with the family and the community of St. Patrick's thanks to the work of the Knights of Columbus.
Pancakes, Eggs, Ham, Hashbrowns and more!
Meals by donation – Cash Only.
The KofC at St.Patrick's now proudly serving Holy Grounds Medium Roast Coffee. If you like what you taste and would like some more come and visit our Coffee House or pick up a bag of beans for home.
The CWL ladies are selling Pea Soup & Fresh Baked Goods too!
---
Advent Retreat Nights
Registration is open.
Sacred Art Christmas Cards are back!
Beautiful Religious Christmas cards for sale, in packs of 10 with envelopes, in the Parish Office.
$15/pack or $2/single card
The back of each card indicates: By sending this card you are furthering efforts towards restoring the sanctity of all human life.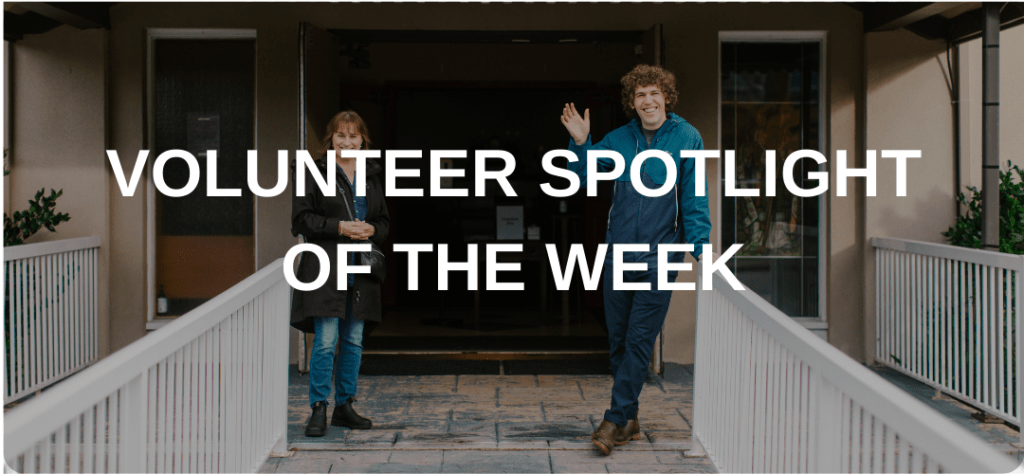 Thank you…
… to the Alpha Retreat team for making the retreat a special and Holy Spirit filled experience for all of our participants.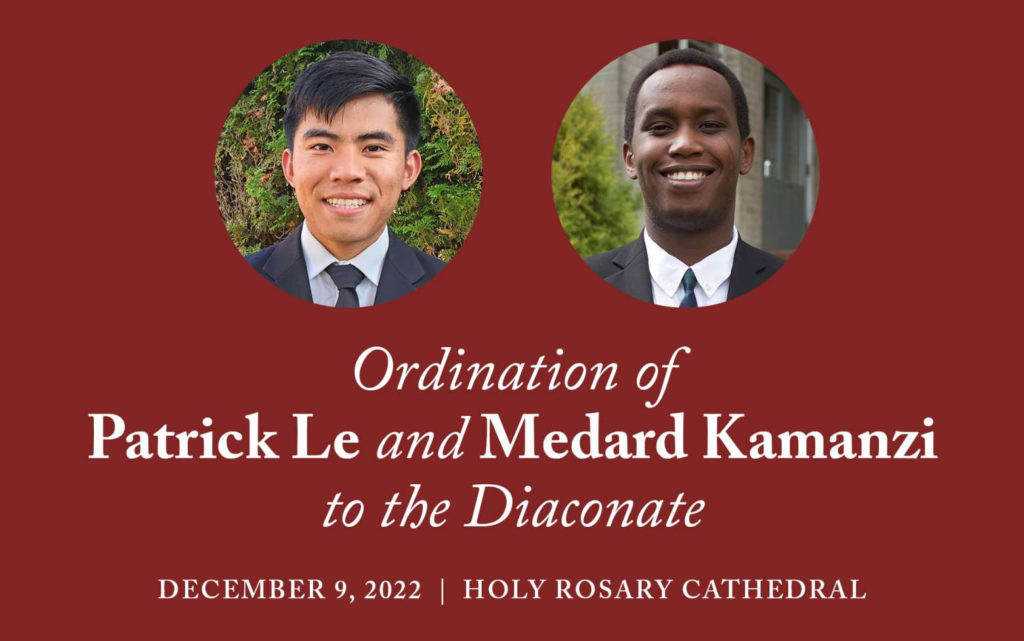 Patrick Le's getting ordained!
December 9th, 2022
at 7 PM – 9 PM at Holy Rosary Cathedral
It is with great excitement that we announce the Diaconate Ordination of Patrick Le, longtime parishioner and friend to many here at St.Patrick's Parish.
Come and join us and many others in this joyous celebration as we witness Patrick and his classmate Medard's commitment to Jesus.
Seats on a 56 passenger bus available!
Visit the Parish Office to reserve your seat(s) and make payment.
$20 per person.
The Bus will depart St.Patrick's Parish parking lot at 4:30 PM for the Cathedral.
Mass begins at 7 PM
Departure from the Cathedral is at 9:45 PM.
Please continue to pray for Patrick and Medard as they prepare for their ordination. Through God's grace, may they imitate Christ, who made himself a servant for all.
Celebrate the Sacraments
Blessings to the San Juan's as they bask in the love and grace of Baptism. Olivia San Juan's journey in getting to know Jesus and His Church has begun. Olivia was Baptised, Saturday November 5th, 2022.
Please join us in praying for Olivia & her family.
---
To all our Faithful Departed, we pray for your Holy Souls as we visit your graves and and have hope for you to be with Our Father in Heaven.
Bookstore Feature
A book for the "Church at Home"
Meredith Gould reintroduces centuries old customs and rituals to modern Roman Catholics through this thoughtful edition.
Using the liturgical calendar, The Catholic Home provides familiar and new ways to celebrate each season and its special days. Gould reviews major holy days, select saints' days, familiar prayers, and suggests meaningful ways to prepare as a family for such sacraments as Baptism, Confirmation, First Eucharist, and Matrimony.
This book includes a concise history of each ritual and clarifies the meaning behind it by highlighting celebrations of Catholic holidays from different parts of the globe. Your family will learn to make Advent wreaths, Jesse trees, St. Lucy's crowns, King's cakes, All Souls altars, traditional foods, and participate in family devotions.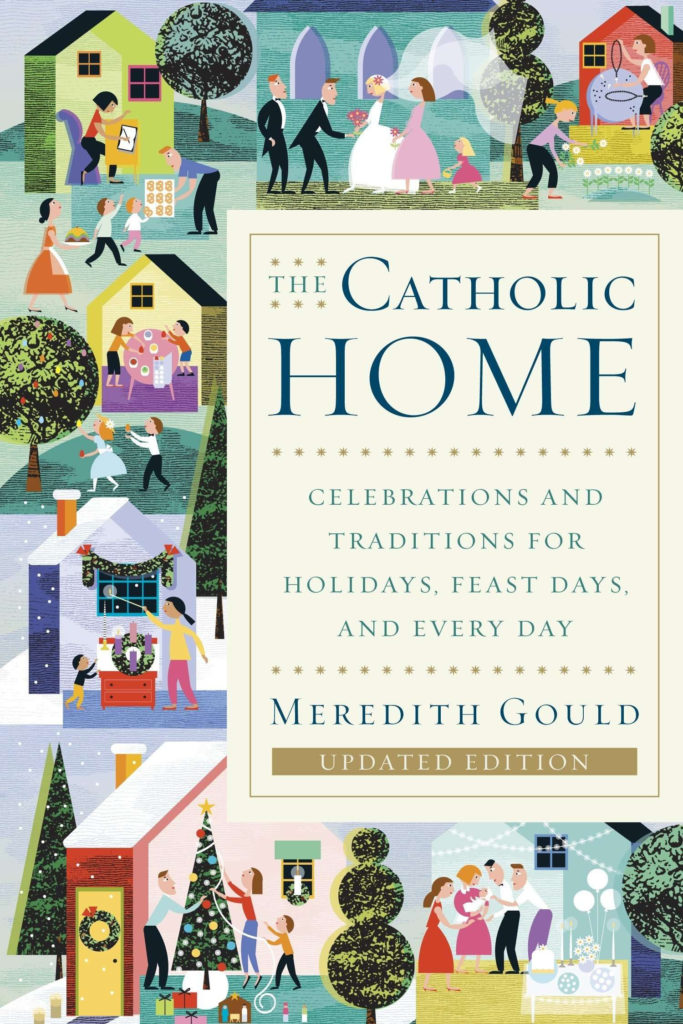 Purchase your copy at the Parish Bookstore for $19.
Weekly Mass Intentions & Feast Days
In the Month of November we dedicate our Weekly Mass Intentions to All Souls.
We can pray for the souls of your faithfully departed, drop off their names in the provided All Souls envelopes that can be found in the parish office and in the vestibule of the church.
November 15 – Saint Albert the Great
November 16 – Saint Margaret of Scotland & Saint Gertrude
November 17 – Saint Elizabeth of Hungary
November 18 – Dedication of the Basilicas of Saints Peter and Paul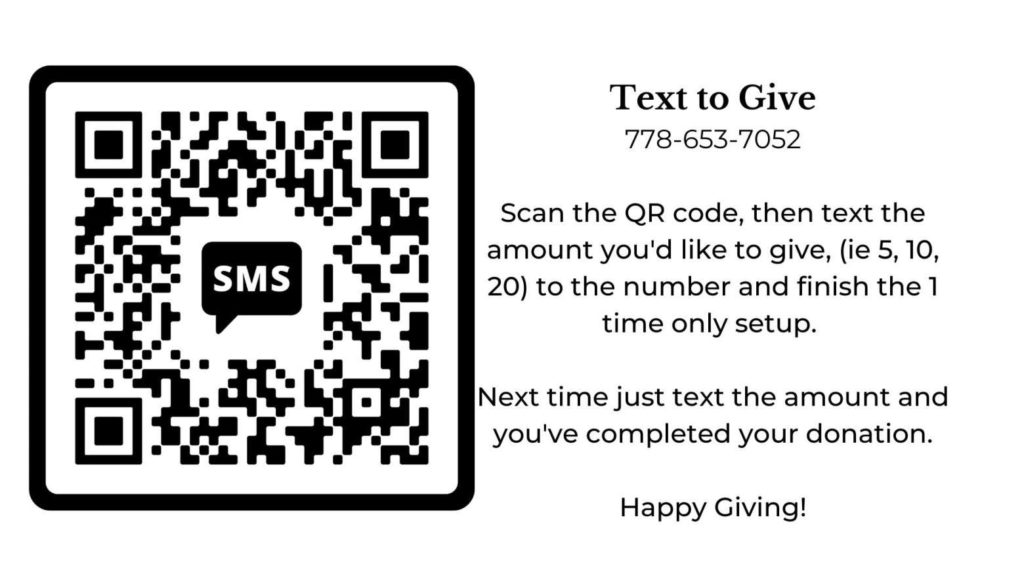 Please prayerfully consider financially supporting your parish.
Next 2nd Collection:
November 20th for Home Missions
To support the 12 Catholic missions in First Nations communities throughout the Archdiocese, and the Apostleship of the Sea serving seafarers who work on ships that visit Vancouver harbour.