Changes are here!
MARCH 13, 2022
2nd SUNDAY OF LENT
Click here for our Sunday Mass LiveStream
NEWS FROM ST. PAT'S
MINISTRY UPDATES & UPCOMING EVENTS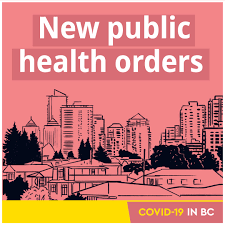 Worship Services 
As of March 11, the following will be in place:
All worship services go to 100% capacity
No vaccination requirement for any worship services
No mask requirement for any people in worship services
***Please listen to Father just before the distribution of Communion for an update on the procedure for reception of Communion.***

Activities & Events
Non-worship events (like social activities and such) no longer have a mask requirement as of March 11, however, they are currently still subject to the vaccination requirements as laid out by the PHO. The vaccination requirement will be removed from these on April 8, 2022.
Our patron's feast day is upon us! On March 17th, here's how we can celebrate together:

Adoration & Benediction @ 5:30 pm
Mass @ 6:30 pm 
Drinks & Appetizers at Holy Grounds Patio following Mass
LECTIO DIVINA SERIES FOR LENT
THURSDAY MORNINGS OF LENT @ 7 AM ONLINE

The prophet Samuel said, "Speak, Lord, your servant is listening". (1 Sam 3:10) This Lent, let's ask the Lord to speak to us, and may we grow these 40 days as listeners.

Speak, Lord is a 7 week Lenten journey through Lectio Divina, which is Latin for Divine Reading. Each Thursday morning we will start our day together with a focused reading of the upcoming Sunday Gospel (lectio), we will then meditate on this Word from God (meditatio), contemplate what His Word is speaking into our life (contemplatio), and finally pray (oratio).

Materials needed: Internet connection, Bible, pen, highlighter and notebook.
STATIONS OF THE CROSS
FRIDAYS OF LENT @ 7 PM IN THE CHURCH

Join us weekly in the church for meditation on the Stations of the Cross, to grow in closeness to the suffering of Christ in preparation for Good Friday and Easter. 
"He Himself bore our sins in His body on the Cross, so that, free from sins, we might live for righteousness; by his wounds you have been healed." 1 Peter 2:24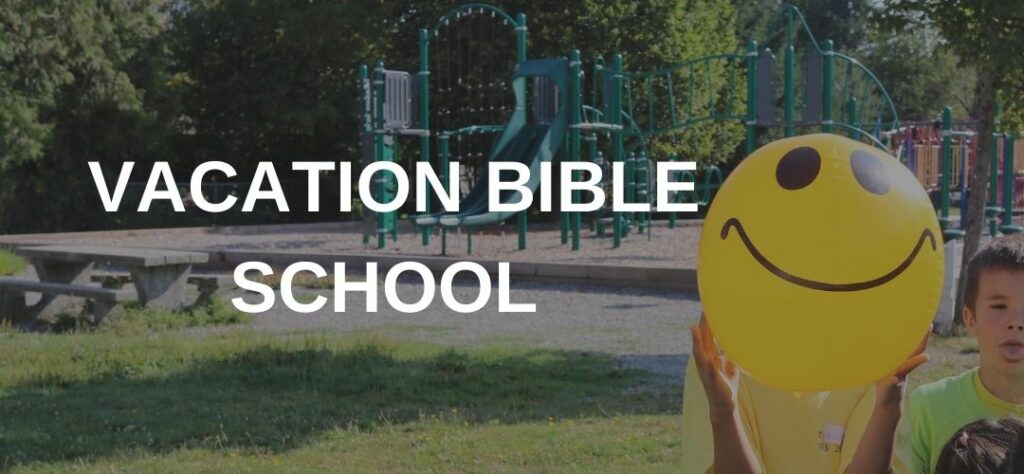 VBS is making a come back!
Save the Date! August 15-19, 2022

We are excited to welcome back this amazing community event for our parish children and families.

Mark your calendars! We will be running our Vacation Bible School (VBS) for those entering kindergarten to grade 6 from Monday, August 15 – Friday, August 19, 2022.

Help needed! For all youth gr7+, young adults, parents, and seniors who are available to lend a hand before, during and/or after the camp – please contact Emma at [email protected]
CELEBRATING TOGETHER
RECENT SACRAMENTS CELEBRATED IN OUR COMMUNITY
"Let the little children come unto Me, for the kingdom of God belongs to such as these." – Luke 18:16
Praise God for His many blessings! 
Let us celebrate baby Amarah's Baptism with her family.
On March 5th Amarah was set apart – anointed and blessed in the name of the Father, and of the Son and of the Holy Spirit.
Welcome Amarah as our sister in Christ.
Weekly Mass Intentions & Feast Days

March 14 – Renita Yu (INT)
March 15 – Gail Estrada (INT)
March 16 – Jack & Jenine Huff (INT)
March 17 – Teresa Diniz (+)
St. Patrick
March 18 – Tammy Moyer (+)
St. Cyril of Jerusalem
March 19 – Joe Pacella (+)
St. Joseph
March 20 – Michael To (+)
Please prayerfully consider financially supporting your parish.
Next Special Collection: April 3 – Share Lent
Click here to Donate to the Parish!