new "Bernie's Tree Farm" candles! 4th Sunday of Advent
News from St. Pat's
Ministry Updates & Upcoming Events
Christmas Mass – In person

Please come 15 – 20 minutes before the Christmas Mass time you registered for.
If you are no longer available for your registered Mass time please call or email the Parish office asap.
Click here for our full Mass Schedule from Dec 24, 2021 – Jan 2, 2022.
Christmas Mass – Online
All the Christmas Masses this year will be LiveStreamed for those who are unable to join us in person, but would like to worship with us.
Click here for Christmas LiveStreams
Confession Times Dec 18 – 24th
Father has extended his confession hours this week to help prepare us all for Christmas through the healing of the Sacrament of Confession.
Saturday // 4 – 5 PM
Tuesday // 5 PM – 6:30 PM
Thursday // 5 PM – 6:15 PM
Friday // 9:15 – 10:15 AM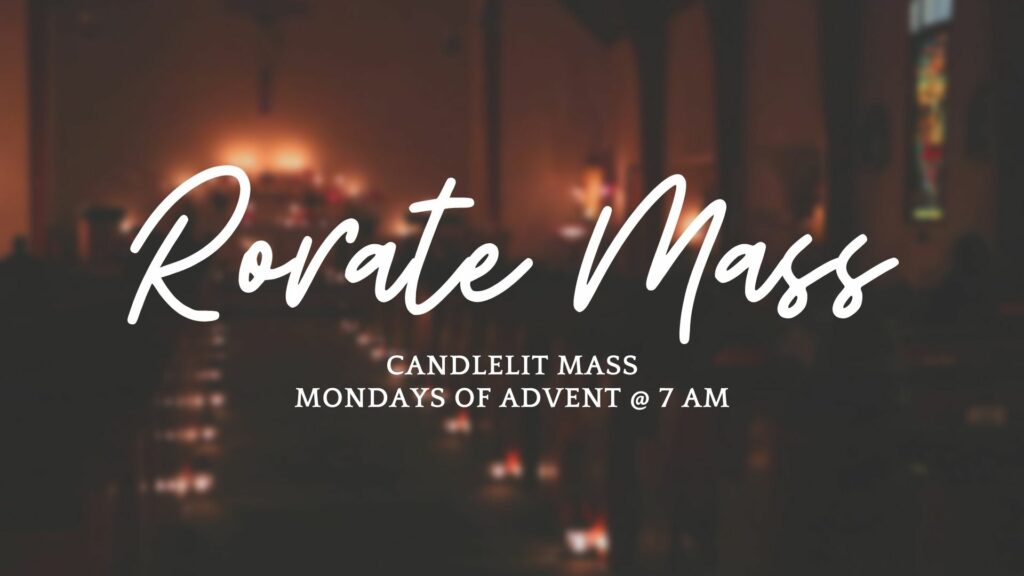 Rorate Mass
Last Rorate Mass will be this Monday!
Join us for candelit Mass on Monday at 7 AM. A peaceful way to prepare your heart for Christmas
COVID friendly breakfast is served in Holy Grounds following each Mass!
$5,010 raised with the Giving Tree!

Thank you to everyone who donated! We collected $5,010 in gift cards to support the families in our community.
We have some funds left over thanks to your help to continue to support these families, and more, throughout the New Year.
If you know anyone in need of support this year, please reach out!
Bookstore Updates
Weekly Feature & New Stock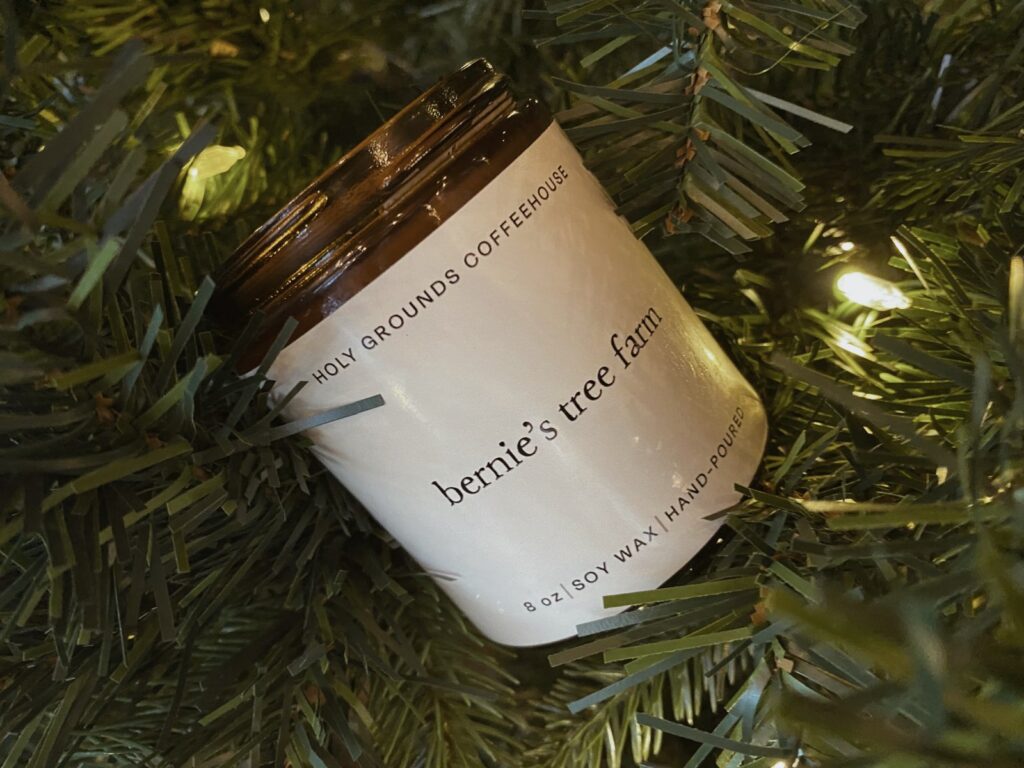 Bernie's Tree Farm

Bernie Smith-Gander has been a long time parishioner here at St. Patrick's. She's a devoted member of CWL and beyond that, a willing servant in all that she does. In more ways than one she has been the heart and backbone of this parish for many years. Not much happens without Bernie's special touch!
These candles are one way we want to thank and honour Bernie for all of her hard work and continued prayers for this community.
Every year she donates trees to our church to help make the altar beautiful for Christmas time. Now you can enjoy a bit of Bernie's farm and the fragrance of St. Patrick's Christmas Mass in your living room!
$20
Available while supplies last
Weekly Mass Intentions & Feast Days

Dec 20 – Gerda Riffel (+)
Dec 21 – Fr. Matthew To (INT)
Saint Peter Canisius, Priest, Doctor
Dec 22 – Joe Pacella (+)
Dec 23 – Sister Joan Stott & T.H.Wong (+)
Saint John of Kęty, Priest
Dec 24 – Jose Robles (+)
Dec 25 – C.Y.Wong & York Ha (+)
Dec 26 – Tien Int.