The Pope is Coming!
17th Sunday in Ordinary Time
July 24th, 2022
Papal Visit to Canada: Walking Together
July 24 – 29th, 2022
Pope Francis will make a pastoral visit to Canada from July 24 to 29, 2022. The Pope's visit will provide a unique opportunity for him, once again, to listen and dialogue with Indigenous Peoples, to express his heartfelt closeness and to address the impact of colonization and the participation of the Catholic Church in the operation of residential schools throughout Canada. The papal visit will also provide an opportunity for the shepherd of the world's 1.2 billion Catholics to connect with the Catholic community in Canada.
The Catholic Church has a responsibility to take genuine and meaningful steps to journey with Indigenous Peoples of this land on the lengthy path to healing and reconciliation.
We invite you to join us as we reflect, pray and prepare to welcome the Holy Father for these special days among us.
Join us in Holy Grounds
Sunday, July 24th @ 10:20am: Live Broadcast of the Pope's Welcome Ceremony in Holy Grounds (please note, we will still be handing out sandwiches but will not be heating them up. We will have coffee & goodies available).
Tuesday, 26th @ 4pm: Live Broadcast of the Pope's pilgrimage to Lac St. Anne in Holy Grounds. We will have ice cream available. 
News from St.Pats
Ministry Updates & Upcoming Events
Knights of Columbus Installation of Officers
On 14th July, after 6:30 mass, Knights of Columbus, Thomas Haney Council, 5566 (St Patrick's Maple Ridge) celebrated the installation for the newly elected officers in the fraternal year of 2022-2023.
Thank you to District Deputy, Robert Tan, and Chaplain, Fr. Paul Goo for presiding over this celebration and blessing the Knights for the year to come.
A special welcome to the guests present with us, the wives of Brother Knights and State Deputy, Edgardo Panes.
Thomas Haney Council, 5566, are honoured and blessed to be able to continue our mission for the community of St Patrick's, Maple Ridge.
We exist to Evangelize THROUGH Service and demonstrate Faith IN Action.
Men's Retreat: Man in the Arena
Sept 30 – Oct 2, 2022
We are in a struggle to become men. Good men. Embrace the process. Find freedom. Face fear. Fight for truth. Solid in the most important arenas. Become the man you were designed to become.
Registration opened Saturday, July 9 at 9:00 am.
1/2 of all tickets sold!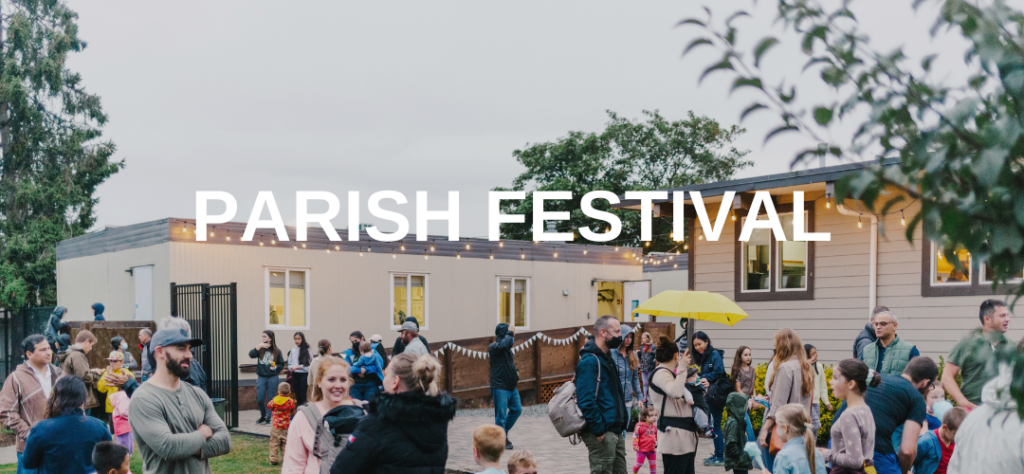 Save the Date!
Parish Festival September 10th
Save the date!
Join us in gathering together to celebrate the goodness of God and the joy of our community.

There will be a free BBQ dinner from the Knights of Columbus with many treats and sides from the Catholic Women's League, Legion of Mary, and more ministries.

There will be music, a photo booth, popcorn, games, and more!If you're new to the parish, we will have an information desk so that you can get well connected with people in the community.

And, invite your family and friends!
All are welcome; there will be fun for all ages.
SUMMER CHANGES
Office Schedule
Schedule effective July 11th
Public hours: Monday to Friday, 8:30 am – 1:30 pm
Holy Grounds: Tuesdays, 8:30 am – 4 pm
*Closed on Sundays*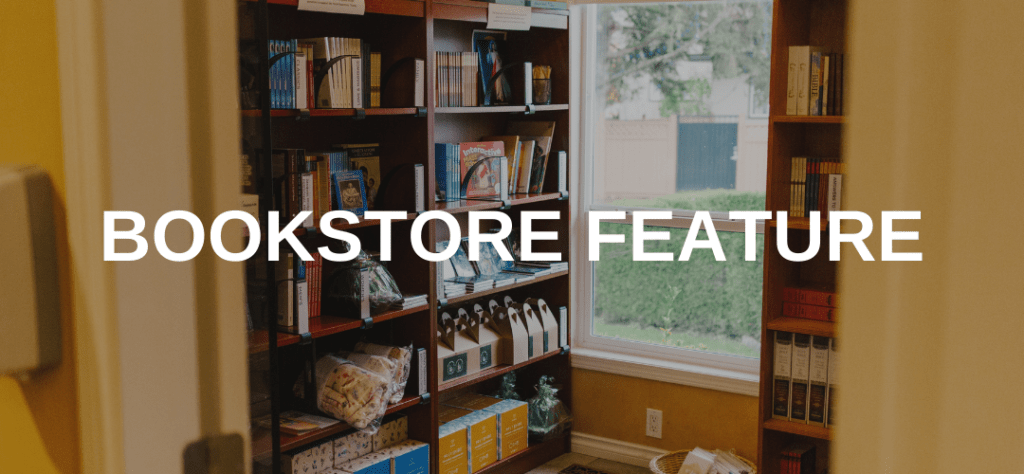 Bookstore Feature
The Way of the Heart by Henri J. M. Nouwen
The Way of the Heart:
Connecting with God through Prayer, Wisdom and Silence

Nouwen, one of the most influential spiritual writers, invites readers to search deeply into the waters that nourish true, authentic ministry in this book. 

Nouwen formulates a spiritual path consisting three stepping stones: Solitude (learning not to be alone but to be alone with God); Silence (the discipline by which the inner fire of God is tended and kept alive); and Prayer (standing in the presence of God with the mind in the heart). 

The book leads you into a more full encounter with God but with a more creative twist that pays tribute to our human form and fellow human beings. 

Come pick it up now!
Weekly Mass Intentions & Feast Days
July 25 – Wilhelmina Sichon (+)
Saint James
July 26 – Francesca Rodrigues (INT)
Saint Joachim and Saint Anne
July 27 – Fr. Matthew Gordon (+)
July 28 – Romanito & Elsie Costas (+)
July 29 -Angel Salas Ramirez (+)
Saints Martha, Mary and Lazarus
July 30 – Maria Archambault (+)
Saint Peter Chrysologus
Please prayerfully consider financially supporting your parish.
Next 2nd Collection: September 25th – Needs of the Church in Canada
To support the work of the Canadian Conference of Catholic Bishops.
Please prayerfully consider financially supporting your parish.
Next 2nd Collection: September 25th – Needs of the Church in Canada
To support the work of the Canadian Conference of Catholic Bishops.