Welcome to Holy Grounds Coffee House
The deepest longing of every human being's heart is to be fully known, fully loved and to belong. This is why God created us to be in relation and communion with each other. We created Holy Grounds Coffee house because sometimes as a Catholic community, it can be hard to grow and connect with each other beyond mass times. St. Patrick's wants to bridge the gap.
Holy Grounds is a gathering place.
The coffee house is fully staffed with volunteers on Tuesdays from 8am to 8pm and during our Sunday Socials; please stop in and enjoy a custom latte made just for you!
For the remainder of the week Holy Grounds is open everyday during office hours for your convenience (please see the bulletin for any changes); however, the parish staff may not be available to provide bespoke beverages due to the need to attend to other work. 
Host a small group or invite someone to coffee. You, who you are right now in this present moment…you are most welcome.
Coffee day is 8-8pm on Tuesdays however Holy Grounds is open during office hours but the latte station may be closed depending on other work. On Tuesdays, we have our first two volunteers being trained to work the evening shift
We recently took part in a training with our local coffee roaster, Quirico Roastery in Surrey. Jason taught us how to measure, weight and pull a shot that gives you the best tasting coffee with beautiful crema for the latte art. He is also a local roastery which means that our coffee will be held to high standards and will be fresh with every shipment. Stay tuned for retail bags!
New here? Have coffee with Margaret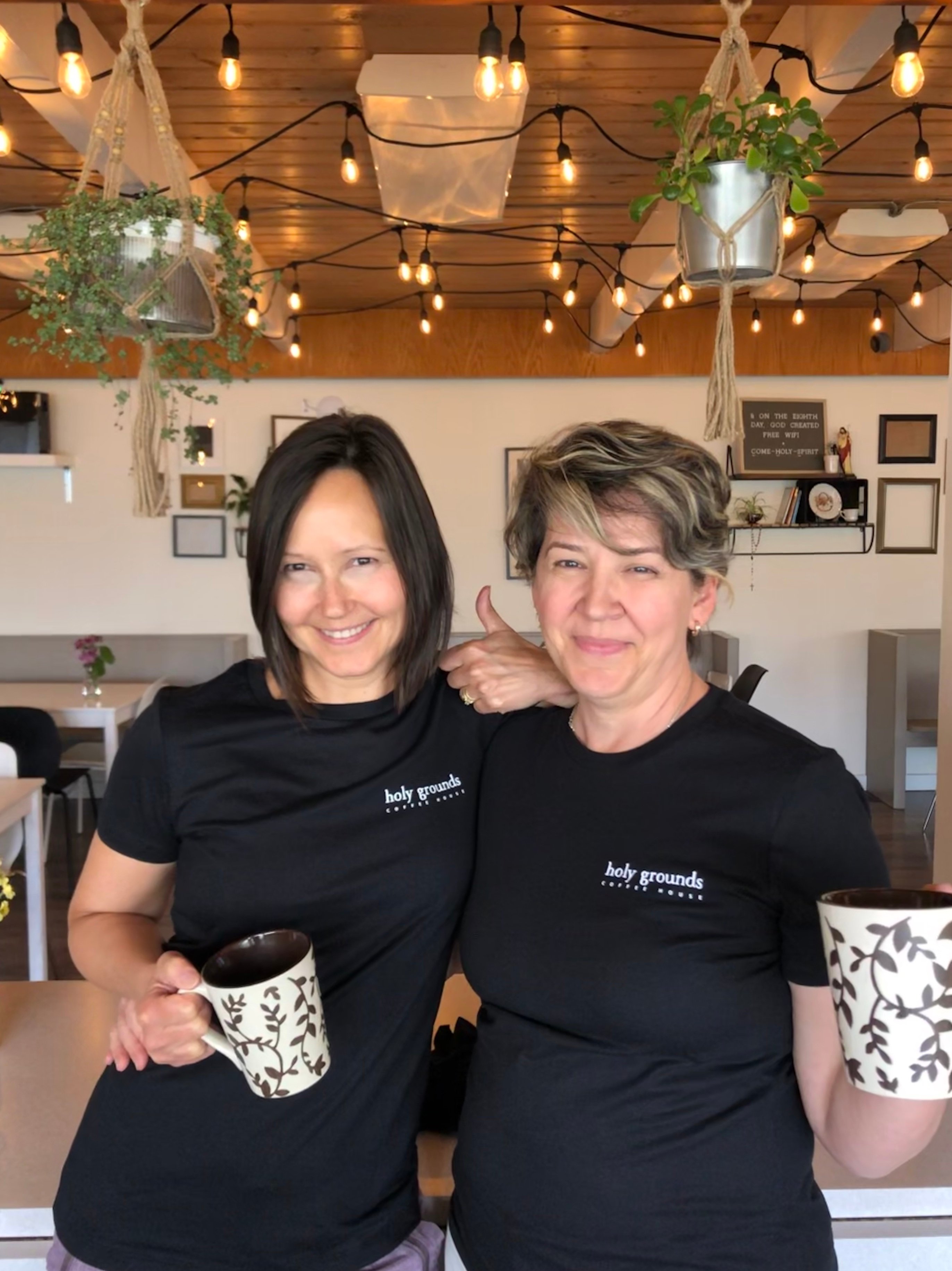 Hi, I am Margaret, the Community Engagement coordinator.
I can usually be found in Holy Grounds. I would love to sit down with you, whether you have been a parishioner for a while, want to offer your service or are new to the parish, my time is yours.
Upon hearing from you, I will reach out to confirm a time!  Looking forward to meeting with you!