Shroud Exhibit in Vancouver – ends this Sunday.
APRIL 10, 2022
PALM SUNDAY
Click here for our Sunday Mass LiveStream
Prayer for the Synod – click here to open.
St.Patrick's Holy Week Schedule
NEWS FROM ST. PAT'S
MINISTRY UPDATES & UPCOMING EVENTS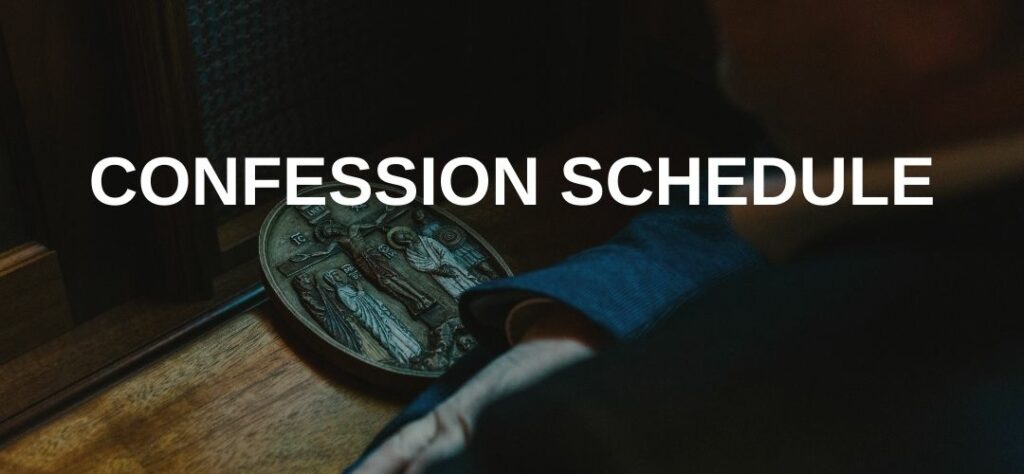 Lenten Confession Times
All dates & times Confessions are available leading up to Easter.
We highly encourage every person at St. Patrick's return to our Heavenly Father in the Sacrament of Reconciliation before Easter.

April 12
4 – 6 pm for PREP Students
6 – 6:30 pm for others
7 PM – 9 PM: Penitential Service at Our Lady of Fatima, Coquitlam
April 14
April 15
April 16
Try Alpha
Thursday, April 21st
Alpha at St.Patrick's is the place to explore the Christian faith with others. Each session has time for connection, a talk, and space to discuss and ask questions plus delicious food to share! It is designed for people without a church background or who wouldn't call themselves a Christian. It's an opportunity to invite your friends to hear the Gospel and explore a relationship with Jesus. You can even attend with them!
Alpha begins April 21st and ends on June 23rd. We are offering both a morning and evening Alpha, depending on your schedule.
Morning Alpha @ 9:00 am-10:30 am
Evening Alpha @ 7:00 pm – 8:30 pm
Any questions? Email Sunghee Hwang, Alpha Coordinator at [email protected].
Are you looking for an opportunity to get involved more?
Join the Alpha Team!
Holy Grounds After Mass
Join us this Sunday Morning

We're back! Come over to Holy Grounds after the 9am & 11:15am Masses this coming Sunday. We'll be serving up a few small treats to nibble on with your cup of hot tea or coffee. And if it's sunny you can help us test out our new patio furniture!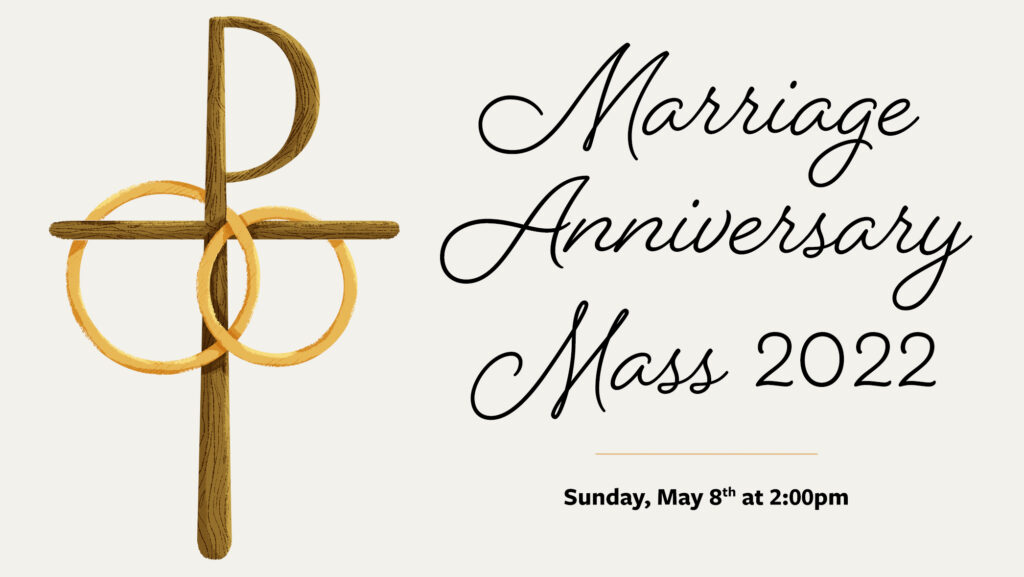 Milestone Anniversary Mass
May 8th @ 2 PM

On Sunday May 8, 2022, the Archdiocese of Vancouver will be honouring couples celebrating milestone marriage anniversaries in 5-year increments from 5-60 years, and every year beyond 60 years at the annual Milestone Marriage Anniversary Mass. You're invited to register to celebrate your milestone marriage anniversary year with Mass at 2:00 pm at St. Clare of Assisi Parish followed by a reception. Families and friends are welcome to witness and celebrate your milestone anniversary. Learn more and register at family.rcav.org/mam. 
THE CHURCH WANTS TO LISTEN.
COME JOIN THE CONVERSATION.

Pope Francis has launched a Synod in Rome with the theme "For a synodal Church: communion, participation, mission." This Synod is an opportunity for Catholics to dialogue and discern how the Holy Spirit is inviting us to journey together as a Church. This Synod has implications not only on the universal Church but also on the local Church. Many of the recommendations from the faithful in previous Synods have been implemented in our local diocese.

St. Patrick's will be participating in this Synod by having "conversation circles" among the Small Groups that are already actively meeting. If you would like to participate in the Synod in this way, please email [email protected]. Otherwise, we encourage you to participate in this Synod through the link below that says, "Individual Submissions".
Archbishop Miller's Explanation & Invitation
Aid for the People of Ukraine
The Catholic Near East Welfare Association

A generous family from Alberta has agreed to match donations up to $500,000 in support of the people of Ukraine.
The Catholic Near East Welfare Association (CNEWA) is a papal agency for humanitarian and pastoral support that has been a lifeline for the poor throughout the Middle East, Northeast Africa, India and Eastern Europe for 90 years. CNEWA works in places where poverty, war, and displacement shatter innocent lives. CNEWA is known for its financial transparency and operational efficiency.
Please be generous and continue to pray for peace.
Please prayerfully consider financially supporting your parish.
Next Special Collection: April 15 – Needs of the Church in the Holy Land
Click here to Donate to the Parish!
Weekly Mass Intentions & Feast Days

April 11 – Aurelio Dias (+)
April 12 – Gail Estrada (INT)
April 13 – Marlene Cameron (+)