Fresh Beans in Holy Grounds
21st Sunday in Ordinary Time
August 21st, 2022
News from St.Pats
Ministry Updates & Upcoming Events
First, a huge THANK YOU to Wayne & Joy Tancowny for their service last Sunday at the Ice Cream Social. We truly appreciate when y'all see a need and help us fill it. 
DARK ROAST, MEDIUM ROAST OR BLONDE ROAST?
WHAT IS YOUR GO-TO?
We have NEW and FRESH coffee beans from Quirico Coffee Roaster! These beans are local (located in Surrey) and ethically made. Jason is Catholic and has been a pleasure to work with thus far, going above and beyond to bring us a fresh shipment within days of roasting. He also has visionary plans to bring clean water into places that need it.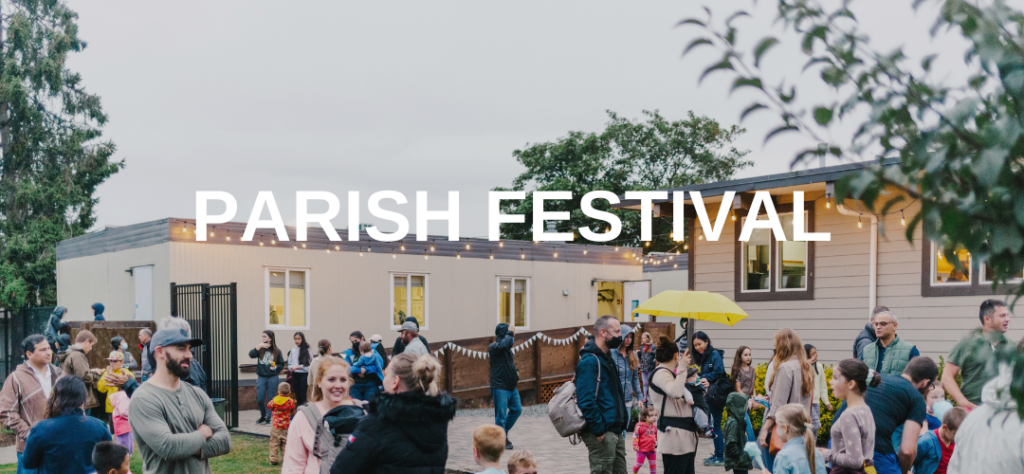 Save the Date!
Parish Festival September 10th
Save the date! Join us in gathering together to celebrate the goodness of God and the joy of our community.
There will be a free BBQ dinner from the Knights of Columbus with many treats and sides from the Catholic Women's League, Legion of Mary, and more ministries. There will be music, a photo booth, popcorn, games, and more!
If you're new to the parish, we will have an information desk so that you can get well connected with people in the community.
And, invite your family and friends! All are welcome; there will be fun for all ages.
Archbishop Carney accepting Applications
for the 2022-23 School Year
Archbishop Carney Regional Secondary School is centered in Christ. This school's primary commitment is to educate students in a Catholic environment, to challenge them to excel in all virtuous aspects of life, and to encourage them to use their gifts in the service of the community.
If you are interested in finding out more about a Catholic high school for your child, please contact the school.
Contact us at:
604-942-7465    or   [email protected]
Celebrate the Sacraments
Thank you to Isabel's family for sharing these beautiful photos of her Baptism.
We pray that God will Bless Isabel as she grows.
May she be filled with the joy of the Holy Spirit for all her life.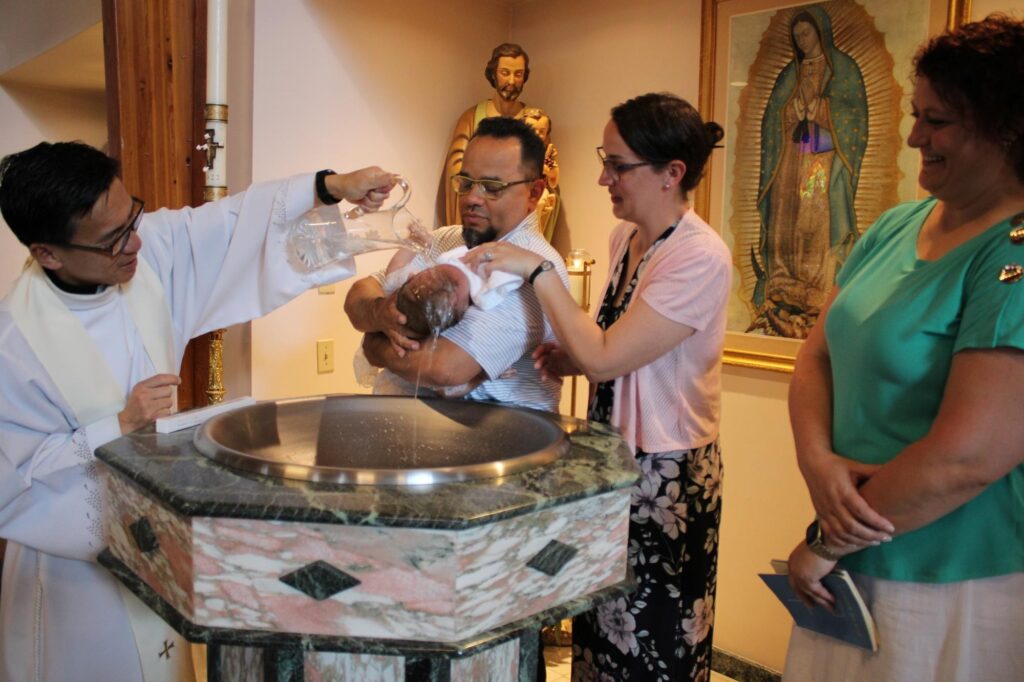 Bookstore Feature
Left to Tell
Immaculee Ilibagiza grew up in a country she loved, surrounded by a family she cherished. She studied electronic and mechanical engineering at the National University. But in 1994 her idyllic world was ripped apart as Rwanda descended into a bloody genocide. 

Immaculee's family was brutally murdered during a killing spree that lasted three months and claimed the lives of nearly a million Rwandans.

Four years later, she emigrated to the United States and began working at the United Nations in New York City. She is now a full-time public speaker and writer.

In 2007 she established the Left to Tell Charitable Fund, which helps support Rwandan orphans.
Come purchase it for $22 in our bookstore today! Bookstore features sell out quick so don't miss out.
Weekly Mass Intentions & Feast Days