25th Sunday in Ordinary Time : Pancake Breakfast after 9 & 11:15am Masses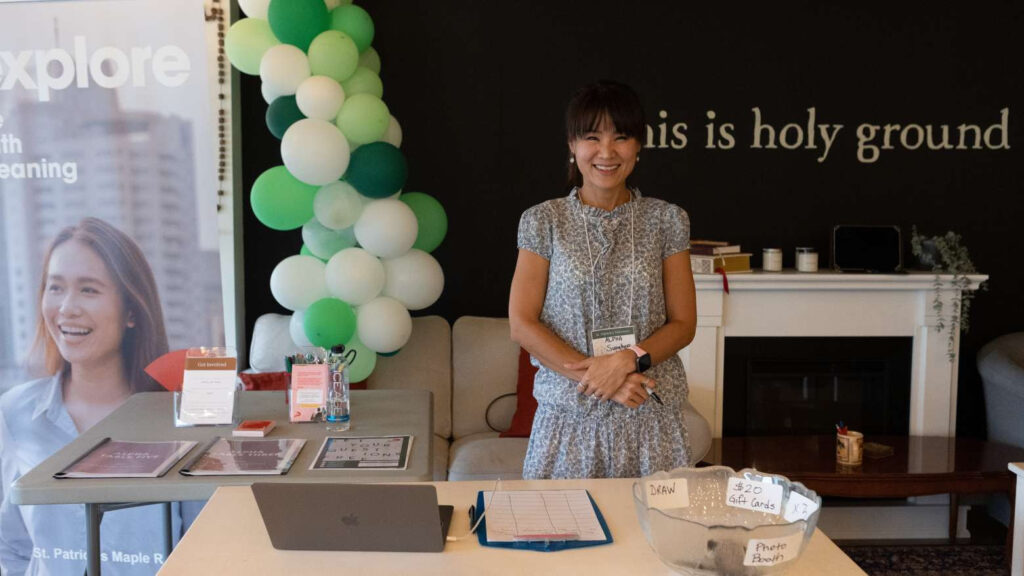 25th Sunday in Ordinary Time

News from St. Pat's
Ministry Updates & Upcoming Events
---
1st After Mass Coffee Social will be on September 25th
after the 9 am & 11:15 am Masses
---
Parish Festival – Thank you to ALL the Volunteers!
Our Parish Festival was a huge success. So wonderful to catch-up with old friends and meet some new ones.
---
Thank you to…
The School Staff – for Candy Bags
The Knights of Columbus – for burgers & hot dogs
The Catholic Women's League – for lemonade & water
The Legion of Mary – for samosas
Cathy Albrecht – for sausage rolls
Couples for Christ – for chips & popcorn
Bella Nonna's – for Happy Face Cookies
Andre Gagnon – for sharing his beautiful guitar skills with us
and over 30 more individual volunteers who painted faces, monitored the bouncy castle, made coffees, helped us keep on top of the trash and make the evening safe and fun for everyone.
---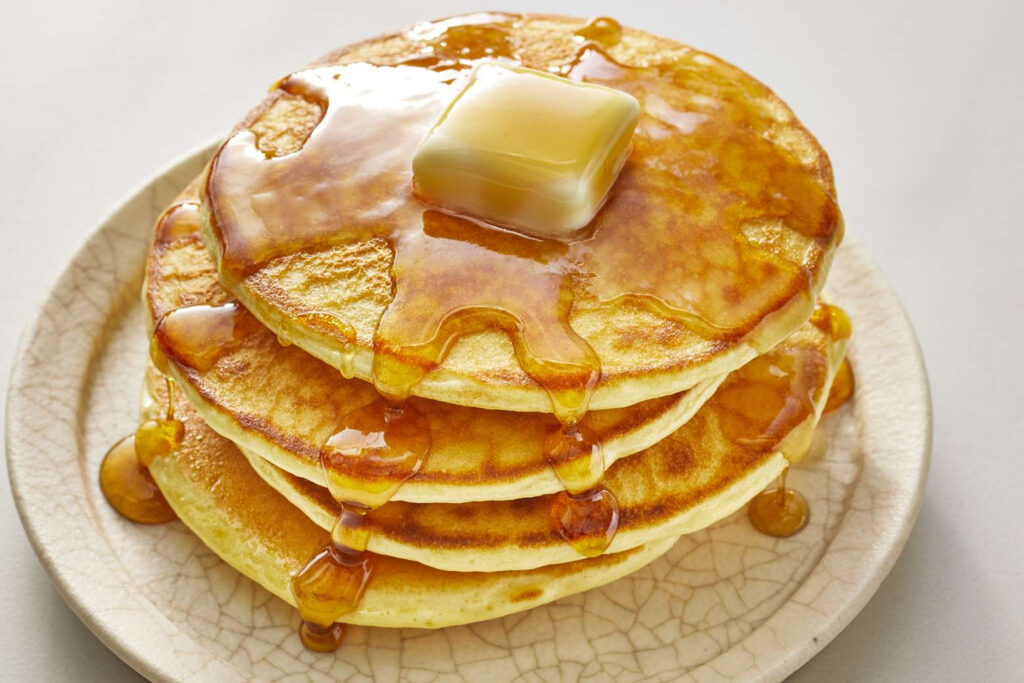 Pancake Breakfast September 18th
after 9am & 11:15am Masses
In lieu of after Mass social in Holy Grounds this Sunday, you are invited to come and enjoy a delicious meal with the family and the community of St. Patrick's thanks to the work of the Knights of Columbus.
Pancakes, Ham, Hashbrowns and more!
Meals by donation – cash if possible.
What is Alpha?
Alpha at St.Patrick's is the place to explore the Christian faith with others. Each session has time for connection, a talk, and space to discuss and ask questions plus delicious food to share! It is designed for people without a church background or who wouldn't call themselves a Christian. It's an opportunity to invite your friends to hear the Gospel and explore a relationship with Jesus. You can even attend with them!
NEXT Alpha begins September 22nd!
Morning Alpha @ 9:00 am – 10:30 am
Evening Alpha @ 6:30 pm – 8:00 pm
Testimony from Alpha Spring 2022
Week 9 was very special for me. From the first week, I was surprised with the extremely warm welcoming, always with fresh foods. And the openness among the participants in sharing feelings and thoughts made me excited about my Alpha Thursdays!
In the Week 9, we prayed for each other hand in hand. I was a little worried that it might become a formal prayer. But as soon as I heard the sisters' prayer requests, my tears flowed and my heart became so warm. I can't find any other reason other than the Holy Spirit which opened my heart.
"Never deny your role in the family!"
"Have a bigger heart and become a bigger vessel!!"
"I will be with you!"
"You are the daughter I love! Do not worry!"
I heard the voice of Jesus.
While holding hands and praying, I experienced a strong shaking of my hands that I couldn't control. This was the first time I had such an unexplainable experience.
Week 9 Alpha was like the breath of the Lord who gave me CPR to breathe again!
-Anna Kim
Come and see and encounter the love of God.
Any questions?
Please do not hesitate to contact Sunghee Hwang, Alpha Coordinator at [email protected].
Parish Office Hours UPDATED!
Monday 8:30 am – 12:00 pm
Tuesday 8:00 am – 8:00 pm
(Holy Grounds will be FULL service from 8-8 as well.)
Wednesday – Friday 8:30 am – 4:00 pm
Sunday 10:00 am – 1:00 pm

Parish Mass Times UPDATED!
Effective Friday, September 23rd 2022
Monday – 8 am
Tuesday – 6:30 pm
Wednesday – 8 am
Thursday – 6:30 pm
Friday – 9:00 am
Saturday – No morning Mass
Anticipated Sunday Mass: 5:30 pm
Sunday – 9 am, 11:15 am, 4:30 pm
*On Holiday Mondays we will keep the 8 am Mass time.*
For the happy repose of HM The Queen
Almighty God, You are the author and sustainer of all human life; grant that your servant, Elizabeth our Queen, whom you granted a long and happy reign as Monarch of these lands may be forgiven her sins and rewarded with that eternal life promised to all those born again in the water of baptism and power of your Spirit. Through our Lord Jesus Christ, your Son, Who lives and reigns with you in the unity of the Holy Spirit God, forever and ever, Amen.
Eternal rest, grant to her O Lord, And let Perpetual light shine upon her.
May she rest in peace. Amen.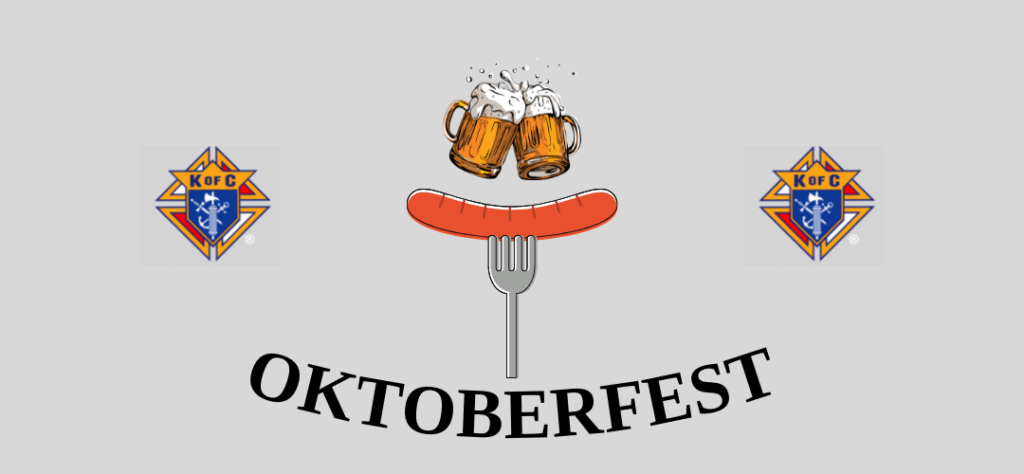 Oktoberfest 2022
Hosted by the Knights of Columbus – Thomas Haney Council 5566
Saturday, October 1st, 2022
6:00 pm – 11:30 pm
St.Patrick's Parish School Gymnasium
$45 per person
Enjoy a Bavarian Dinner, served at 7 PM (no host bar).
& Dance to music by "The Alpiners"
To purchase tickets:
Contact
Don Spindor 604-880-3581 [email protected]
or
the Parish Office 604-463-7148 [email protected]
Small Groups Re-Launching Fall 2022
A message from Hannah Powell, a new staff member here at St. Patrick's.
We are re-launching small groups! Starting September, we will be re-launching our small group faith studies. Small groups are the heart of our parish and the source of joy in the lives of so many human beings. The purpose of our small groups is to invite you into an intentional space that connects you with others in similar circumstances, both spiritually and ordinarily.
If you have led, been a part of or want to be lead/be apart of a small group, please come into Holy Grounds anytime to see Hannah. Or, you can click the button below that will take you to a small group sign up.
Depending on your response to the poll below, Hannah will likely reach out to you.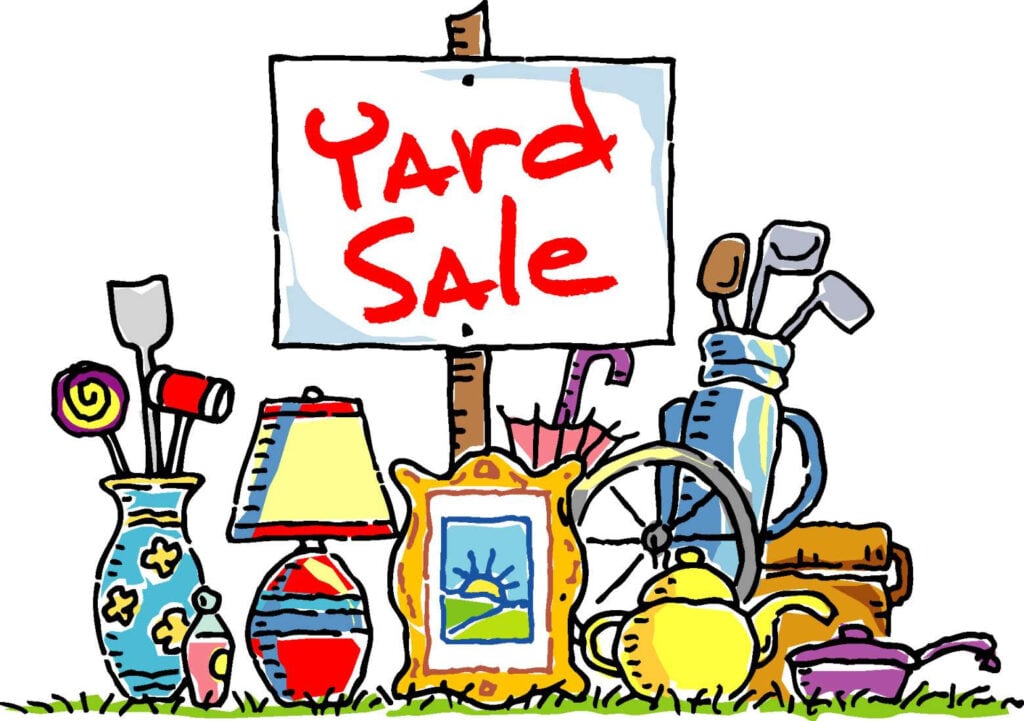 Carney Garage Sale – Donations Needed
Please support one of our Carney's vital fundraising events, while clearing
clutter at home. We gratefully accept donations of gently used Household
Items, Tools, Books, Toys, Clothing, Sporting Goods and Recreational Items, Entertainment, Decorations and Furniture.
Drop-off at School
1335 Dominion Ave, PoCo
Saturdays (9.30am-1.30pm)
September 10th to October 15th
Remember to spread the word to family and friends!
We need your support!
Limited FREE pick ups available
To enquire e-mail – [email protected]
Celebrate the Sacraments
The joy of the grace of Father, Son and Holy Spirit be with you all, Wile family. On September 10th, 2022 they celebrated the Baptism of Kassian Cameron Wile. Many blessings to the whole family as they help Kassian on his journey toward a deep and lasting relationship with God.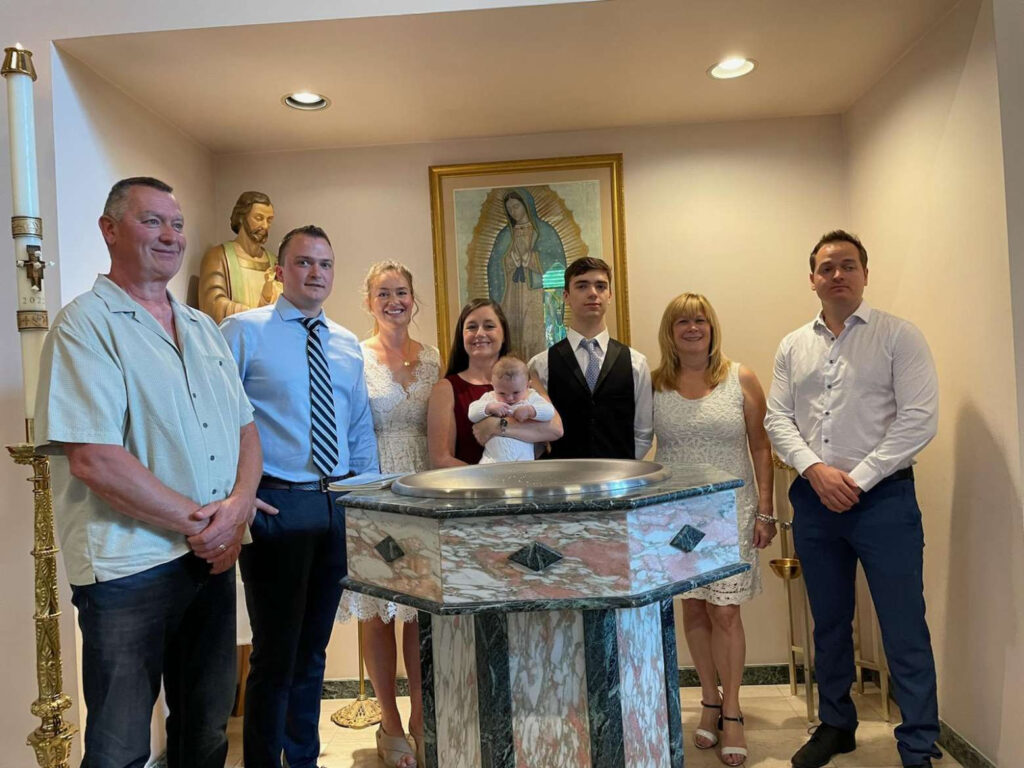 Bookstore Feature
Thirsting for Prayer by Fr. Jacques Philippe
"What the world most needs today is prayer. It is prayer that will give birth to all the renewals, healing, deep and fruitful transformations we all want for society today…. I am more and more convinced that everything comes from prayer and that, among the calls of the Spirit, this is the first and most urgent one we should respond to."
In Thirsting for Prayer Fr. Jacques revisits some of the themes covered in that book and develops new insights that are both profound and practical. These reflections guide us with simplicity on the path to intimacy with God, helping us to develop an actual taste for personal prayer. This "school of prayer" opens us up to the encounter with God that transforms us from within.
Purchase for $17 in our parish bookstore.
Come & pickup your copy today!
Weekly Mass Intentions & Feast Days
September 19 – Mary D'Mello (+)
Saint Januarius
September 20 – Eustaquio Sichon (+)
Saints Andrew Kim Taegon & His Companions
September 21 – Jon Archer (INT)
Saint Matthew
September 22 – Ariel Paguia (+)
September 23 –Gerard D'Mello (INT)
Saint Pius of Pietrelcina (Padre Pio)
September 24 – Silvie D'Mello (INT)
Blessed Émilie Tavernier-Gamelin
Please prayerfully consider financially supporting your parish.
Next 2nd Collection:
September 25th for the Needs of the Church in Canada
To support the work of the Canadian Conference of Catholic Bishops.
Envelopes for the last weekend's Archbishop's Collection for the Campaign in Support of Healing and Reconciliation are available in the church now. Sorry, they arrived late. 100% of this contribution will support Indian Residential School survivors and Indigenous communities in BC as part of the Archdiocese's ongoing response to the Truth and Reconciliation Commission's Calls to Action

Project Advance: Stewardship in the Eyes of God
Success in the eyes of God is not about the quantity or quality of our material goods. Instead, it's about how we use these goods: do they move us closer to God, or are they an obstacle? God calls us to share what we have to help others. By providing support for many different ministries of the Church, Project Advance offers everyone a chance to exercise Christian stewardship. You can give by phone at 604-683-0281 ext. 50323, or in-person at our parish's office. Thank you so much for your support.